Billings Senior High School
Class of 1967
In Memory
David Kennedy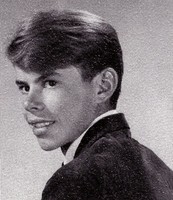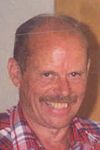 David William Kennedy, Jr., 62 of Billings, passed away unexpectedly at his home, Sunday, December 4, 2011.
The son of David and Marjorie Kennedy he was born May 5, 1949 in Billings. He attended Fratt School and graduated from Billings Senior High School in 1967. He attended college before entering the Air Force in 1970. Following his discharge he returned to Billings.
A gentle kind soul, David was an avid reader and enjoyed spending summers on his grandparent's farm.
His father preceded him in death March 31, 2011.
Survivors include his mother Marge, sister Lynn Kennedy, brother Patrick, his aunts, nieces, nephews, cousins, and his caregivers, Don and Bev Lee.
Cremation has taken place. Vigil service and military honors will be held 7pm Thursday at Michelotti-Sawyers Mortuary. Funeral Mass will be 10am Friday at St. Thomas the Apostle Catholic Church.