Billings Senior High School
Class of 1967
In Memory
Charlie Hall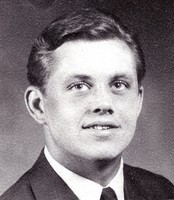 RED LODGE — Charlie Hall, 66, of Red Lodge, went to be with the Lord after passing away suddenly from a heart attack in his sleep on May 17, 2015.
Charlie was born and raised in Billings, to parents Tony and Amy Hall, graduating from Senior High School in 1967. He married his wife, Margene, of 45 years, in 1970.
They moved to Red Lodge in 1977 and built a home on a farm, where they had two children. Charlie followed in his Dad's footsteps and went into the plumber, pipe-fitter trade. For four years he had his own plumbing business in Red Lodge, paying special attention to all the elderly ladies whose sinks and toilets needed his help. He then worked 16 years at the Cenex refinery in Laurel, retiring at age 62, which he then enjoyed the extra "shop time" down at his son's ranch, and willingly doing whatever was needed. On the farm, his unending projects continued to the very end. Above all though, his time spent with his children and grandchildren brought him the most joy.
Charlie loved God and people. His church family was especially dear to his heart. He had a smile that lit up a room and was known for his positive outlook on life. One of his favorite sayings was "every day is a good day, some are just better than others."
He "wore many hats" that matched his passions for life that included his Harley Davidson motorcycle, ranching, hunting, fishing, and every sport that includes a ball. Along with that he was known as a handy man with magic fingers that could fix anything.
Charlie was greeted in heaven by his parents, son Benji, father-in-law, and grandbaby. He is survived by his wife Margene; Amanda (John) Fanzone, of Billings; Charles (Danielle) Hall, of Red Lodge; two grandchildren Payton (5), Evan (1); mother-in-law Marge Henman, of Billings; two sisters-in-law Jane and Janet Henman, of Billings.
We are grateful for the love that he gave us and he was a blessing to everyone and will be deeply missed.