Billings Senior High School
Class of 1967
In Memory
Thomas Bonogofsky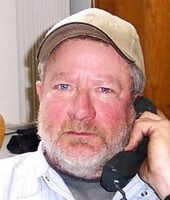 Thomas Frank Bonogofsky passed away Sept. 27, 2014. Tom was born Jan. 18, 1949, in Fargo, N.D. to Margaret Lillian McDowall Bonogofsky and Frank Bonogofsky.
Tom was a man of consequence. He was a jack-of-all trades, a mediocre horseman, a dead-eye with rifle and a shotgun, and a fixer. He was irreverent, quick witted, and big-hearted. He loved all his hunting dogs but he and Max, his German wire-haired pointer, were inseparable. He was deeply proud of his daughters and grandkids and made sure that everyone he met knew it.
Most people knew Tom as the charismatic and outspoken owner of L.P. Anderson Tire Factory, a family business that he co-owned and ran first with his father and uncle, and then later with his wife Debra, son-in-law Jared, and daughter Amber. He started working there at the age of 12. He never sold a tire to anyone who didn't need it and instilled that ethic in all who worked for him.
Of course, it should be mentioned that the primary reason he took over the tire store from his uncle was because he won a fistfight with him in the alley behind the store. Tom loved his customers, and worked night and day and was on call nearly every day during the week for decades to make sure they had the best customer service possible. He was a kind and giving business owner, making sure that families with children and few resources always had safe tires regardless of ability to pay. He was a longtime member of the Montana Tire Dealer's Association board of directors and also served as president of the board.
He accomplished many things during his life and helped many people. He attended Rocky Mountain College on a music scholarship playing the trombone. He was on the school board for Blue Creek School for many years, eventually taking over as chairman. He helped young hunters learn how to hunt birds at the annual Pheasants Forever Youth Hunt with his bird dog Max. That was one of the only times anyone could get ever get a shot in before Tom.
Never ones to do things in a traditional way, Tom and Debra eloped to Denver on a whim with some good friends and her sister Ginger. It was a wild weekend filled with last-minute wardrobe changes, all-night cribbage games, endless elevator rides, and ultimately a marriage after the bride was reconvinced that the groom was actually going to show up.
Most importantly, he was amazing father. He taught his daughters to do everything that he would teach a son to do. He taught them to shoot, butcher, smoke meat, run heavy equipment and drive through blizzards without breaking a sweat. But the most valuable thing he taught them to question authority, stand up for themselves, and advocate for those who didn't have a voice.
Tom's favorite pastimes included fishing, hunting, getting large equipment stuck in the Yellowstone River (and then getting larger equipment to drag it out), and deliberately antagonizing his teenage daughters by playing loud, terrible music all the way to drop them off at junior high and high school.