Billings Senior High School
Class of 1967
In Memory
Steve Ostermiller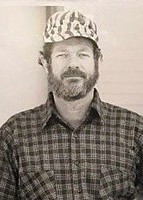 Steve Edward Ostermiller, 68, passed away surrounded by family on Dec. 1, 2016. He was born Oct. 28, 1948, in Billings, the son of Edward Ostermiller and Joyce J. Anderson.
Steve grew up in Billings and graduated from Billings Senior High School in 1967. After graduation, he enlisted in the United States Army and earned a Purple Heart while serving his country in the Vietnam War. After he returned home from Vietnam, Steve attended trade school and joined the Plumbers and Pipefitters Union Local #30 in Billings working as a journeyman pipefitter and welder until his retirement in 2009.
Steve met Mary Rose DeLao in downtown Billings one night while "burning the point." They were married on June 27, 1970, in Billings, and together they had three children, Carrie, Steven, and Jennifer. Steve loved nothing more than to be with family, a family that grew exponentially with the addition of Mary's large family that included her parents and 12 siblings. Steve always looked forward to large family gatherings, especially during the holidays.
Fishing was Steve's favorite past time. He liked to dunk worms in the Bighorn River and could not resist the urge to check out any small stream or puddle that looked promising along the way, no matter how hard it was to access. In his retirement years, Steve enjoyed traveling south during the cold Montana winter months to his home away from home in Yuma, Ariz.