Billings Senior High School
Class of 1967
In Memory
Golda Johnnes (Fox)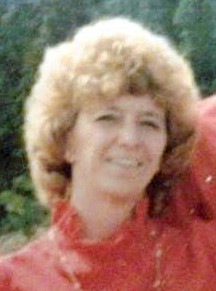 Golda Dee Fox passed away peacefully on Monday, April 28, 2014, surrounded by her loving husband and family. Golda was born in Lewistown on July 23, 1947, to Milo A. and Hazel Rhone.
Golda attended Senior High in Billings. Golda had a passion for making wedding cakes, baking at Christmas, and she loved the outdoors. She loved to bowl and meet new people. She enjoyed spending time with her kids and grandkids. Golda was a gifted seamstress; she sewed for most of her grandkids and friends. Golda loved the farm, driving barley truck and cooking at all the brandings. The more people around, the merrier, she would say.
She was preceded in death by her parents. Golda will be greatly missed by her husband (the love her life and best friend), Larry Fox of Worden; her sister, Jackie Osborne; brother, Sonny Rhone; daughters, April Johannes, A'Lona (Mike) Keil, Aloa "JoJo" (Guy) Sundstrom, Amber (Tim) McLaughlin-Harris; sons Michael McLaughlin and Mac McLaughlin; grandchildren, Zane, Marcus, Ashley, James, Courtney, Zach, MacKayla, Amaya, Cayden, Kaitlyn, Cole, Emily, Isabelle and Isaac; seven great-grandchildren; and numerous nieces and nephews.