Billings Senior High School
Class of 1967
In Memory
Ronald Maurice Carpenter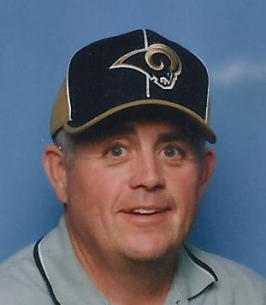 Ron passed suddenly on Monday August 3, 2020 while traveling home to Billings from a family trip to his wife's family homestead in Big Sandy, Mt. He was born September 27, 1947 in Fresno, CA. As a young boy,

Ron moved to Billings where he grew up and then called home. He was a graduate of Billings Senior High School in 1967. In 1968, he was drafted into the US Army and served 13 months in Vietnam. He was proud of his service and of being a Vietnam Veteran.

Upon his return from service, he met and married Joyce, the love of his life. They celebrated 48 years of marriage in April.

Ron had a passion for the outdoors. Whether it was camping, fishing, hunting or just a drive through the beautiful Montana countryside. He was a devout Christian man that loved the Lord and led his life accordingly. He was the supporting force behind his children and would do anything for family or friends.

Many people may have known him simply as the man that plowed snow or as the protector of the neighborhood park, but make no mistake many others knew him as the kind, loving Husband, Father, Grandfather, and Friend that he truly was. If ever he had the chance, he probably recanted one of his many life stories that he loved to share with family, friends, and those he met.

Ron is survived by his loving wife, Joyce Carpenter (Billings, MT), his sisters: Cheryl Morris (Billings, Mt) – spouse Mick and Tara Bradburn (Dickinson, ND), three children: Travis Carpenter (Tulare, CA) – spouse Christina, Misti Kober (Billings, MT), and Laci Davey (Billings, MT) – spouse Ian, eight grandchildren: Cason, Gustavo, Jeffrey, and Caleb Carpenter, Tayla and Alex Kober, Gabriel and Gemma Davey, his Aunt Darlene Gamble (Billings, MT), many nieces and nephews, friends and extended family.

Visitation will be from 9-10:00 a.m. on Thursday, August 13, 2020 at the Vineyard Church, 1413 Rosebud Lane, in Billings. The funeral service follows at 10:00 a.m. and interment with full military honors will be held at 12:00 at the Yellowstone National Cemetery. Condolences for the family may be shared at www.smithfuneralchapels.com.